HOW TO PLAY
FREECELL

Freecell is a card game that belongs in the category of Solitaire games and is played by one player. To get a good understanding of Freecell, we will start by looking at the layout comprising the following three parts:
The "tableau": this is the part where 52 (shuffled) cards are arranged face up. The cards are split into 8 columns. The first 4 columns have 7 cards each and the last 4 columns have 6 cards.
The "free cells": these are the 4 free cells at the top left. Here, you can temporarily place playing cards you do not need at that moment.
The "foundation": this can be found at the top right of the screen. All cleared cards are moved here.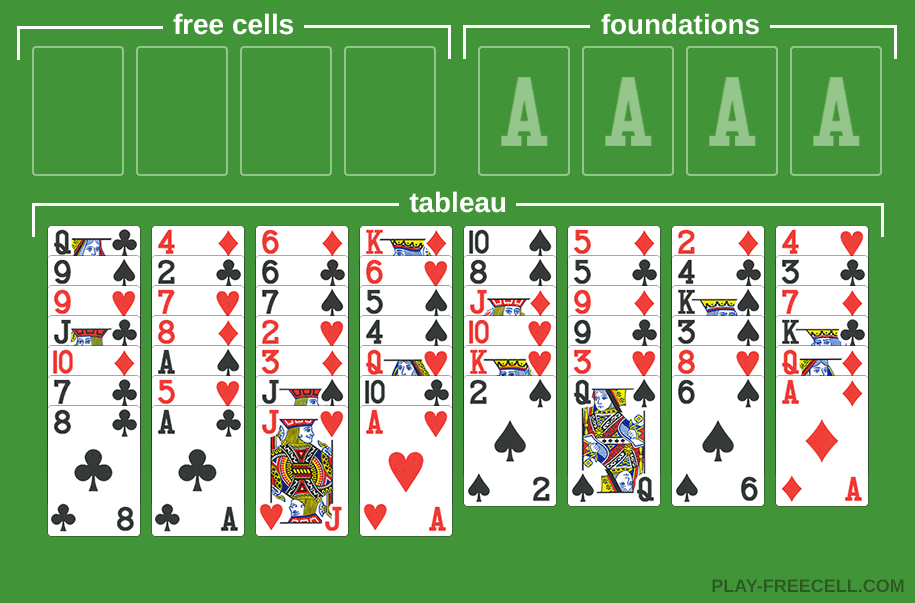 The goal of Freecell is to move the cards from all 8 columns in the tableau to the 4 foundations, in series always starting with an ace and ending with a king and sorted by the 4 different suits in the deck. So, it makes sense to start by trying to clear the aces on the tableau, then the twos and so on.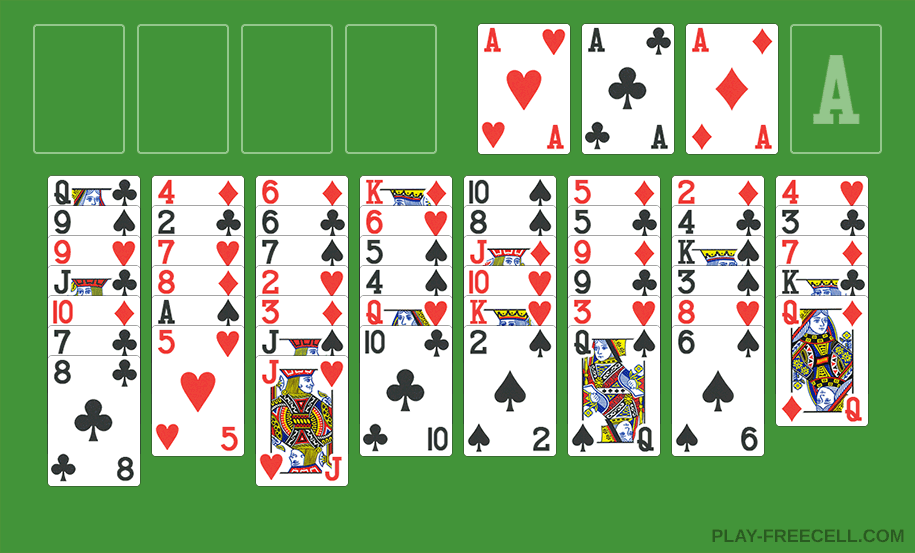 In the above figure, you can see that three aces have already been found. The fourth ace can be seen in column 2. But, it is not free yet: it has a 5 of hearts on top of it. You can move a card onto another card on the tableau providing it is 1 point higher in value and it must also be a different colour. So, in this game, you could move the red 5 of hearts to the black 6 of spades in column 7, freeing the ace that can then be moved to the foundation. From there, you continue searching and find you can put the 2 of spades in column 5 on the ace of spades we just moved, and so on until all the cards have been cleared. A completed game looks like this: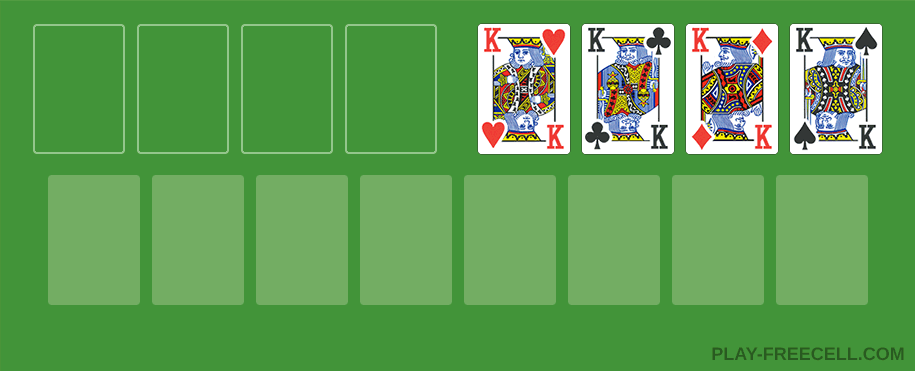 You can move several cards at the same time, providing they have already been ordered sequentially. The number of cards you can move at one time depends on the total number of free spaces on the board.
Only use the free cells when you really have no other option.
You can also use the empty spaces on the tableau as a holding place for cards. These are better than the free cells because you can move a series of several sequential cards to them at the same time.